Maui resort properties
Get to know our resort properties. Each resort features certain amenities such as swimming pools, hot tubs, BBQ grills, tennis courts, and much more.
Call Bob & Sunny Today!
Call: (808) 879-0038
Visit: 1993 S Kihei Rd, #208
Kihei, HI 96753
beach front Condos
Browse our selection of elegant and exclusive beach front condos. Located mere steps from the beautiful sugar sands of Maui, these properties will not disappoint.
golf resorts
Maui is a premiere worldwide golf destination. Multiple emerald courses dot the spectacular landscape and beckon golfers with challenging links and stunning panorama views of the majestic Pacific ocean and neighboring islands. Bring your clubs or rent a set at any one of the resort pro shops. 
ocean view units
Few things in this world are more captivating than a South Maui sunset. In addition, every winter when the humpback whales return to Maui these regal creatures can be seen playfully breaching and slapping the water's surface. Witness the truly incredible splendor that is Maui from our luxurious ocean view condos.
Wailea Elua
Wailea Elua Village is a beachfront condominium complex situated in one of the most desirable resort locations on Maui, giving easy access to all Wailea has to offer including 4 beautiful beaches. The 29 acre property features 2 swimming pools, a tennis court, and a beachside pavilion area with BBQs and full kitchen. The complex consists mainly of 1 and 2 bedroom units, but there are also a few 3 bedroom units. Condos range in size from roughly 900 – 1750 sq ft.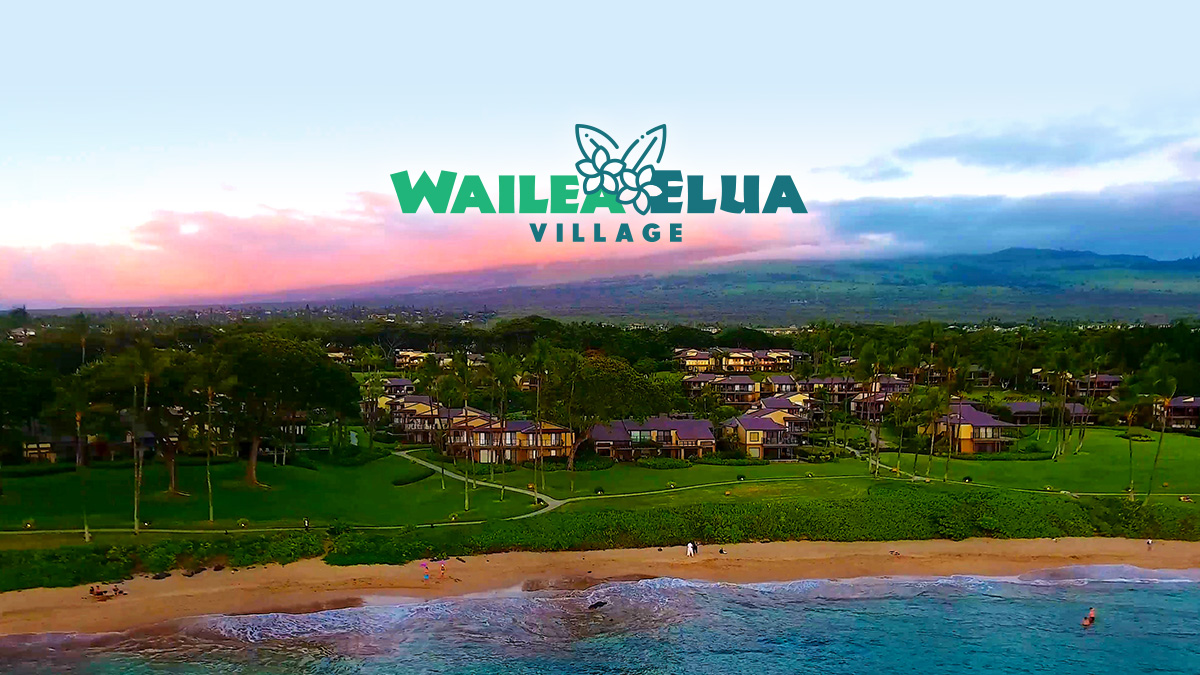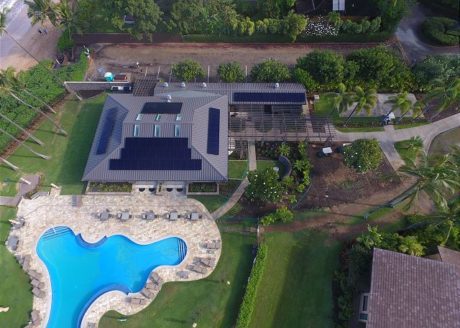 Wailea Ekahi
Located in Wailea on Maui's sunny south side, Ekahi Village boasts soul-soothing oceanfront views from its condos with access to Keawakapu Beach. Whispering palms, miles of white sandy beach, unsurpassed sunsets and days full of sunshine—Come see why "Maui No Ka Oi."
Wailea Ekolu
Located on the slopes of Haleakala, Wailea Ekolu Village is an 18 acre garden paradise featuring Maui villas with panoramic vistas of the Pacific Ocean and Kahoʻolawe Island.  This resort has an ideal location at the gateway to Wailea among posh beach resorts, yet with easy access to discover and explore the island of Maui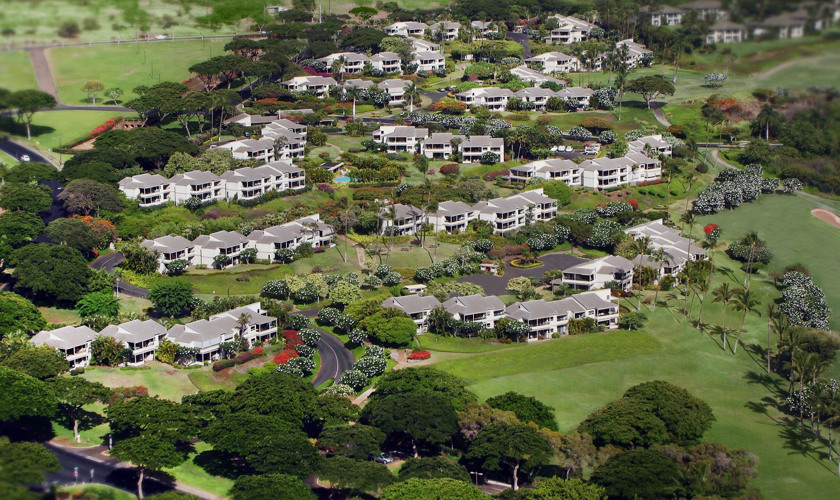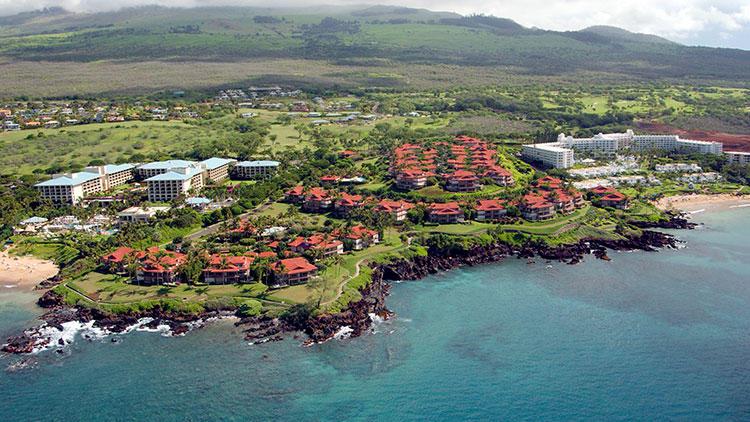 Wailea Point Village
Aloha and welcome to Wailea Point Village, a world class destination located on Maui between beautiful Wailea and Polo Beaches. Phenomenal ocean and island views of Kahoolawe, Lanai and Molokini can be seen from the intriguing and elegant residences created by visionary developer, Bud Wagner. Here, residents enjoy the serenity of a 28-acre low density, tropical paradise complete with amenities to be expected of a premiere, private condominium community.
Wailea Grand Champions
Enjoy a Wailea golf vacation at this 11-acre country club-style resort along the fairways of the Wailea Blue Golf Course, Wailea Tennis Club and the Wailea Town Center's yoga studio, wellness clinic and wine store. Wailea Grand Champions fully equipped Wailea villas in Maui make a perfect "19th hole."
Kihei Surfside
Kihei Surfside features an extensive and immaculately kept lawn area, with a heated swimming pool and community barbeque facilities. Steps adjacent to the property lead you to nearby Keawakapu beach, which is one of the most beautiful beaches in the area. Golf facilities are available at nearby Wailea and Makena. Windsurfing, snorkeling, seasonal whale watching and many other water activities are also available nearby.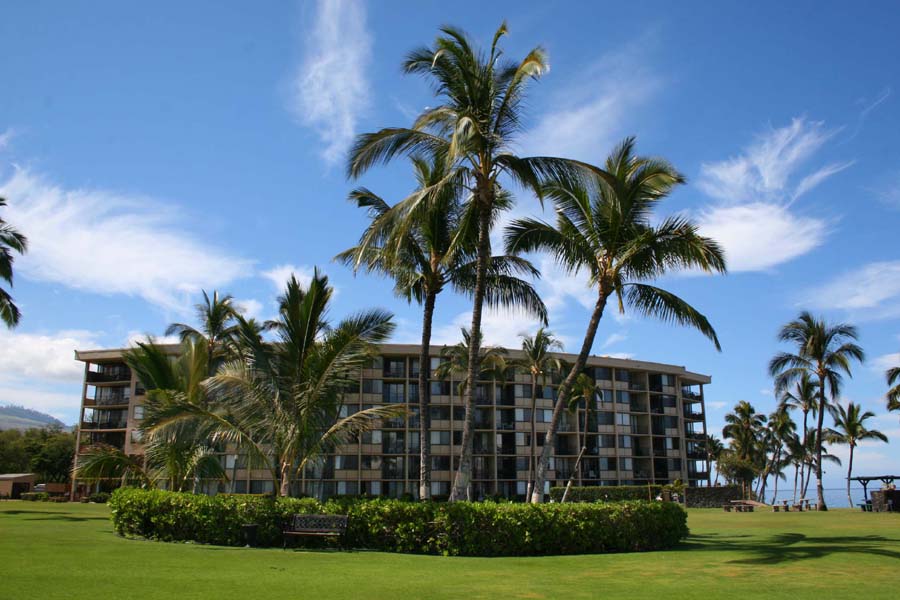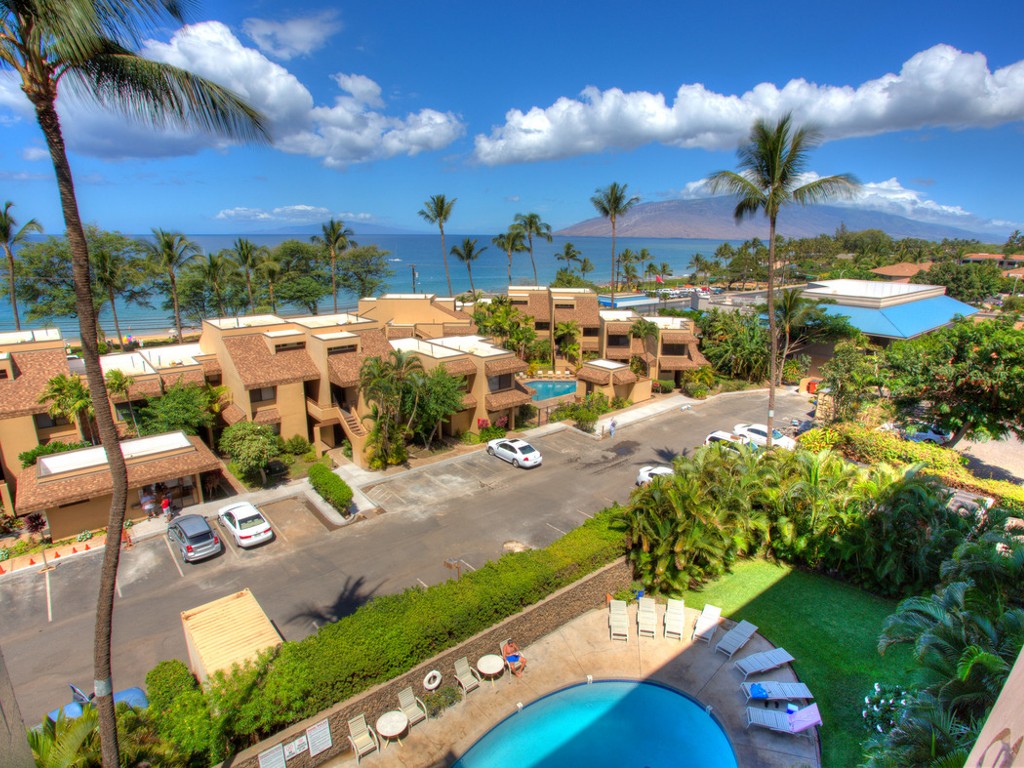 Kamaole Beach Royale
Kamaole Beach Royale is in the heart of Kihei across from spectacular Kamaole One Beach. Close to shops, restaurants, grocery stores this serene location is very popular with return guests and first-time visitors alike. Featuring a boutique pool, a rooftop BBQ and entertaining area with ocean views for miles. With easy access to all the finest dining, local attractions, and spectacular beaches, it will become your new home away from home. 1-, 2- or 3-bedroom units are available to accommodate everyone's need. Head on down to the quiet relaxation of the pool or walk across the street to Kamaole One Beach for the perfect Maui beach day.
Maui Kamaole
Set on a hilltop on the South end of Kihei, across from Kamaole Beach III and the Kihei Boat ramp, is the Maui Kamaole. Low rise buildings blend in to the lush foliage that fills and surrounds the property, creating a Hawaiian tropical paradise. The one bedroom condos are located on the ground floor, which open up to the perfectly landscaped grounds. All of the two bedroom condos are located on the second floor and overlook the property.
The Maui Kamaole is conveniently located in South Kihei, but is set back away from the hustle and bustle. You will feel as though you are in a remote resort, where you can relax and separate yourself from the busyness of life.
Just a short walk to the Kihei boat ramp and Kamaole Beach III, The Maui Kamaole is also a short drive to shopping and dining options in Kihei and Wailea.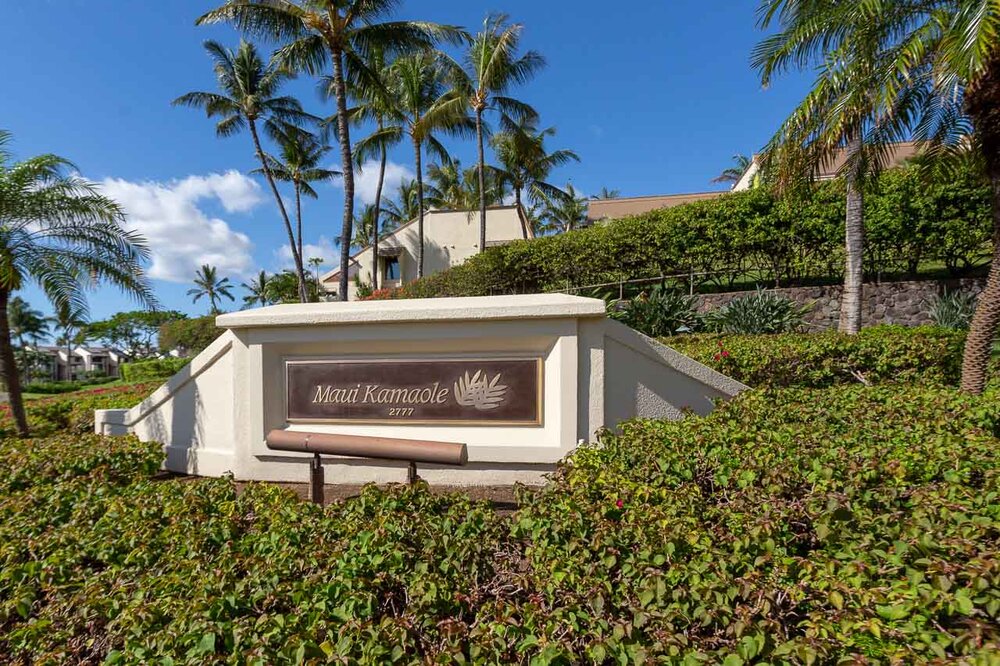 "Our stay at Kiehi Surfside was perfect. The resort is beachfront on probably the best beach on the entire island. We got up each morning and walked the beach and watched the stand-up paddle boarders paddling up and down the beach. We can't wait to book our vacation next year. We are coming back to Maui and staying with Wailea Rentals again!"
"Wailea Rentals really came through with a terrific condo. We stayed at Wailea Grand Champions and couldn't have been happier. Right in the middle of Wailea we were so close to everything! Shopping, dining, golfing, and the beach are just minutes apart. Maui really has it all."
We are Maui Specialists
As your ambassador to paradise, we know the island. Come stay with us and see the difference that local knowledge makes. 
ONLINE BOOKING
Wailea Vacation Rentals online booking and reservation system is totally free and 100% secure. Enjoy convenience and peace of mind knowing your reservation is backed by the licensed rental professionals at Wailea Rentals.
Reserve with confidence
Your time as our guest is our most important priority. We will work to make your stay with us memorable in every way.
SELECT amenities included
Guests will have use of common areas and resort features like swimming pools, hot tubs, BBQ's and beach access. Starter supplies of household items, toiletries and paper goods are included.
book your reservation today
Your personal Maui condominium is just a few clicks away.