Maui Beach Activities
Without a doubt the ocean is the biggest single attraction on the island. With countless different activities to keep you busy it's a challenge itself to get to all of them on your vacation. Whatever you do, remember the sunscreen!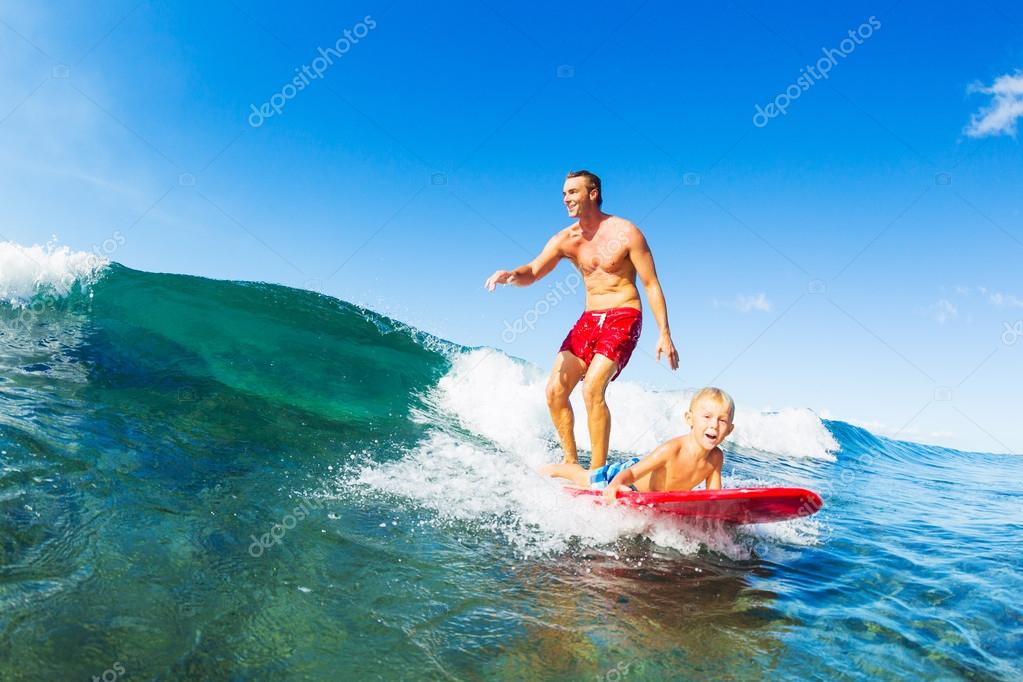 Board riding Activities
Experience the "Sport of Kings" and catch a wave on Maui. Longboard, shortboard, kiteboard, SUP, or windsurfer, Maui has a wave for every board and more.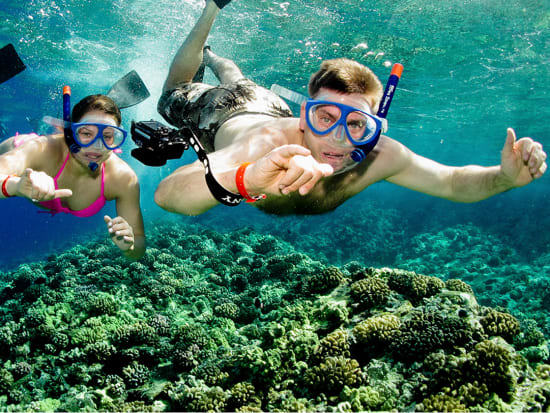 underwater activities
Experience the world beneath the waves. Discover sea creatures big and small in the magical world waiting just below the surface.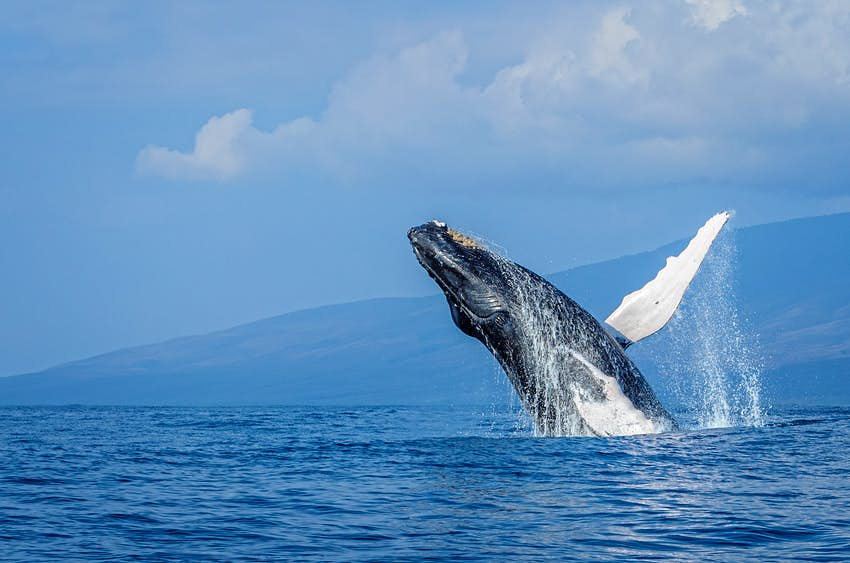 Ocean activities
You don't have to get wet to have fun. Maui has experiences to amaze every age. Hop on a boat and come face to face with a humpback whale or reel in a trophy fish.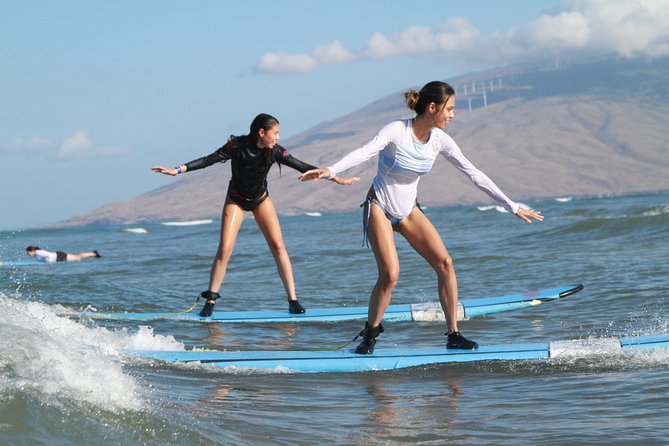 Surf Lessons
While you can watch locals tackle the waves on just about every shoreline around Maui, those looking to giving surfing a try – or perfect their existing skills – should opt for a surf lesson in Kihei, our laid-back south maui beach town neighbor. Choose from a private or group lesson, with multiple time slots throughout the day, and get ready to feel the rush of riding waves in the place where surfing was invented and continues to be an integral part of the culture. Led by experienced local surfers who can offer personalized tips for success, as well as a vast knowledge of the local conditions, you're sure to have a fun-filled day in the ocean.
Windsurfing
Maui is the perfect place to learn to windsurf. With some of the most consistent wind to be found in the Hawaiian Island chain, Maui's north shore is alive with wind sports. Windsurfing however is not as easy as it looks from the beach. For beginners it's highly advised to take a lesson from a reputable school before you rent gear and take it out to the shoreline. Besides being a difficult and somewhat dangerous place to learn, there are a lot of local rules at Kanaha beach that windsurfers must obey. Whatever you decide to do, use caution and only attempt to windsurf in places that have safe onshore winds.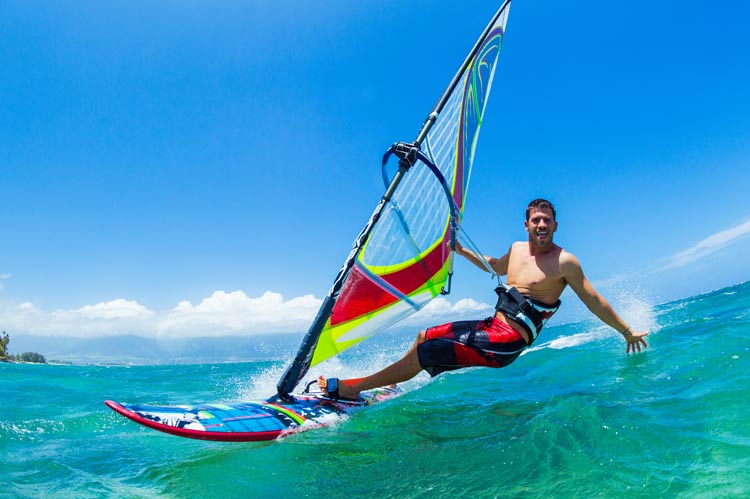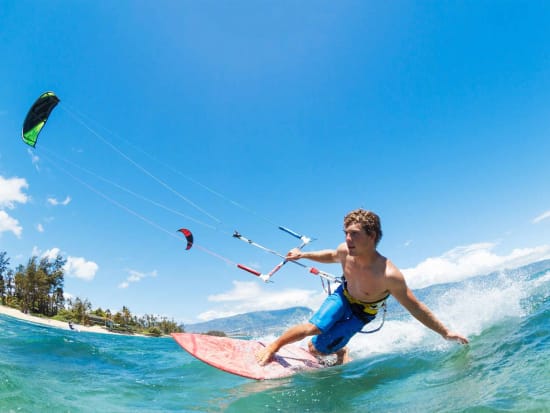 Kitesurfing Lessons
Are you looking for the ultimate adrenalin sport? Strap a board to your feet and hang on tight, the same winds that bless the windsurfers at Kanaha beach boosts the kitesurfers into flight! Just west of Kanaha beach is Kite beach, know worldwide as one of the very finest spots for kiteboarding and extreme kitesurfing in the winter, this stretch of coastline can be absolutely jam packed with kites on a good day. Proper lessons here are a must. Kiteboarding is extremely dangerous and learning how to do it safely requires a level of physical fitness and determination. Most good schools on Maui offer introductions, but to actually learn to ride consistently be prepared to spend several days. Those that endure the occasionally brutal learning curve are rewarded with one of the most unique and rewarding experiences that Maui has to offer.  
Stand Up Paddle Board
Stand up paddle boarding traces its roots directly to the Hawaiian Islands. It is both a relaxing and meditative activity or it can be one of the best whole body exercises on the planet. Whatever approach you choose to take, one thing is undisputed, the South Shore of Maui is a popular place to go paddling. Lessons are available, however most people in reasonable physical condition can figure out how to get standing and paddling in short order. The signature large board and paddle are available to rent from many places on the island. Care needs to be taken not to paddle too far from shore and be cautious of the sudden winds that can come up in the late morning and afternoon in South Maui. For those that master the sport, nothing compares to a glassy morning paddle in Kiehi and Wailea. Turtles, dolphin, and manta ray are commonly seen. The adventurous can even test their skills and bravery in the surf!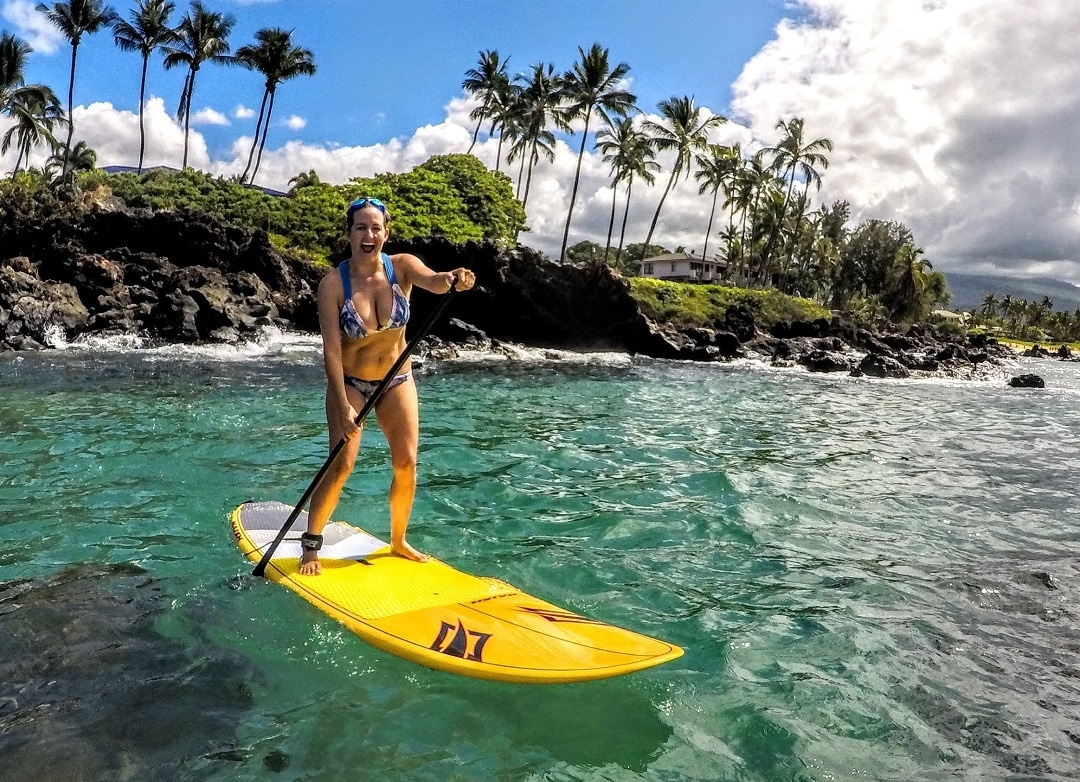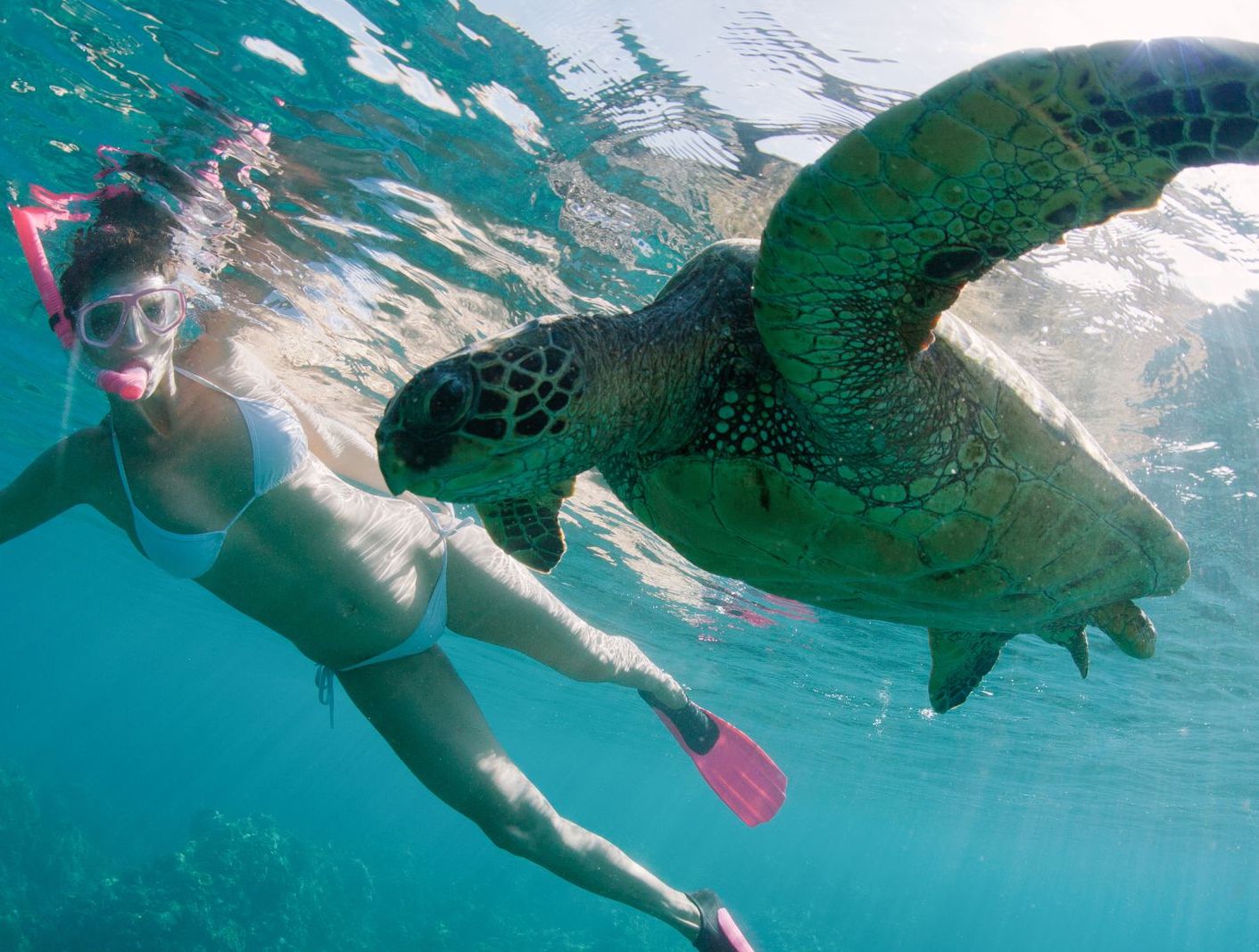 Snorkelling 
Hop in the water just about anywhere in South Maui and you are guaranteed to encounter a magical underwater world. Sea life abounds on the Maui coastline, and a mask and snorkel is about the easiest way to experience it. Rentals can be found all over Kiehi and Wailea, and rates are low enough that you can keep the gear in the car for the duration of your stay. The best times to snorkel are usually in the morning when the water is calm and visibility is the best. For those looking for the ultimate snorkeling experience be sure to book a boat trip to Molokini or one of the outer reefs. Please remember to respect the sea life and do not approach or attempt to touch the turtles or other sea creatures. Enjoy these wonders from a safe distance and ensure that future generations have access to this truly splendid experience.
SCUBA Diving
Experienced divers will find a number of enjoyable dives at all skill levels in the waters surrounding Maui. Those new to the sport can obtain their diving credentials on the island as well. Multiple full time diving shops serve the island and equipment can be rented or purchased. Shore diving is available virtually everywhere around the island, with notable spots in Makena, Molokai, Molokini, and Lanai. Diving boats leave daily for reef, cave and wreck dives, and bring expert divers to deep water spots for advanced diving experiences.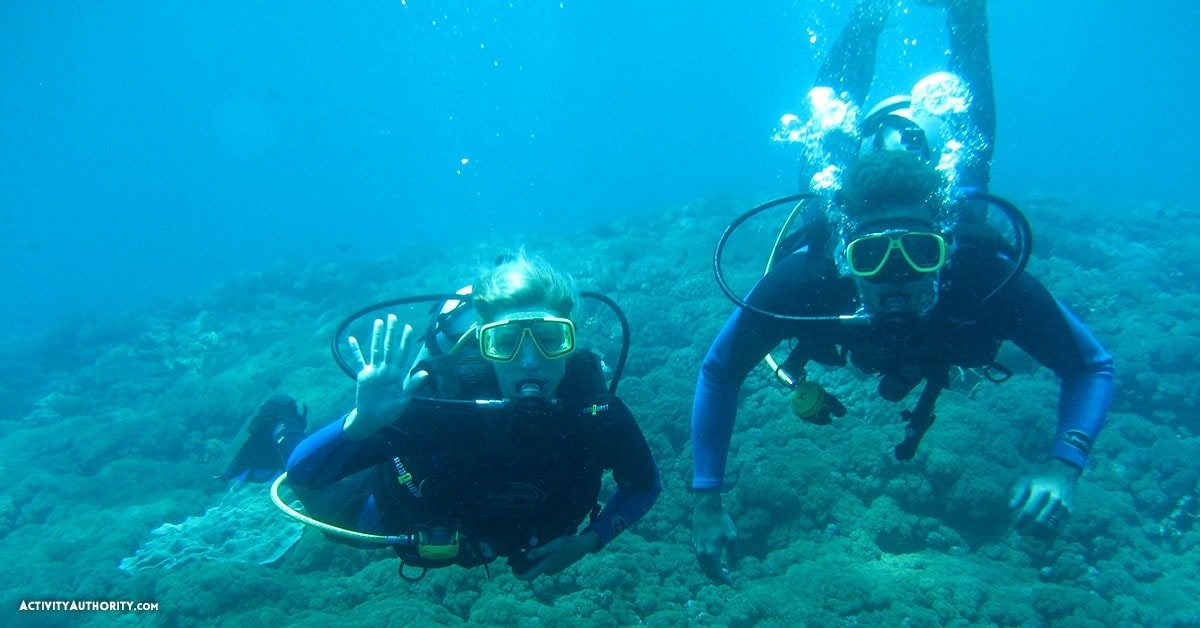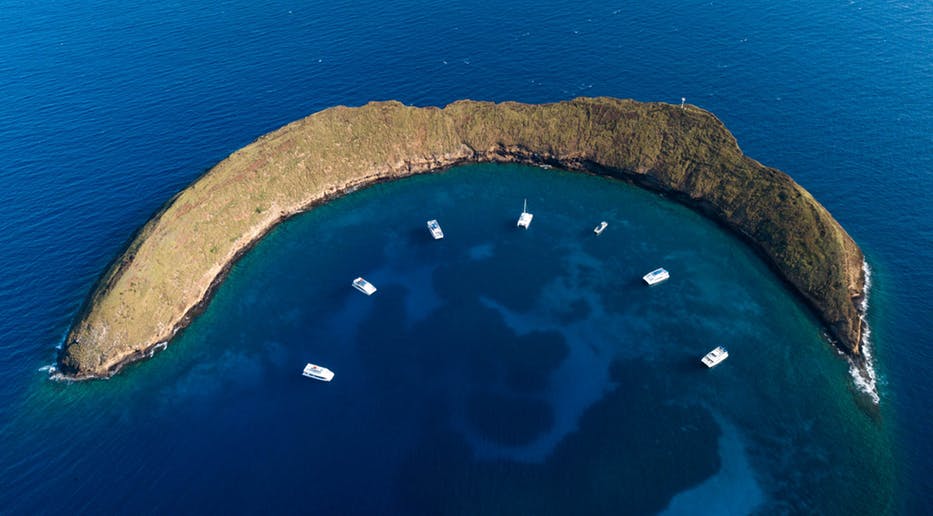 Molokini Crater Tours
For travelers looking to experience the beauty of the Pacific, local tour operator Pacific Whale Foundation offers an intriguing family-friendly Molokini Snorkel Tour to the world class snorkeling destination of Molokini Crater. Climb aboard the double-decker catamaran, departing from Ma'alaea Harbor, and enjoy a deluxe snorkeling tour at some of Hawaii's top snorkeling areas, well known for their abundant marine life and high visibility. Tours include a BBQ lunch, non-alcoholic drinks and post-snorkel cocktails, as well as a waterslide, glass-bottom viewing windows and plenty of breathtaking photo opportunities along the south Maui shore.
Kayaking Whale Watch
Available from December 15th to April 15th, a 4-hour Maui Kayak & Snorkel Whale Watch Tour is one of the most memorable winter activities on Maui, and a memory you'll cherish for a lifetime. While boat tours offer easy transportation from one spot to the next, a kayak offers lucky visitors the chance to see nearly eye-to-eye with passing humpback whales. A combo tour that also includes plenty of opportunity to see other marine life at some of Makena's top snorkeling spots, hearing and seeing the whales play from inside – or outside – your kayak is a thrill unlike any other.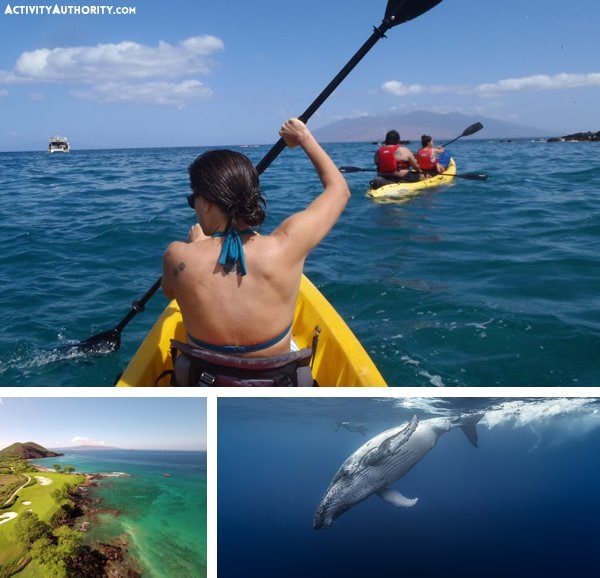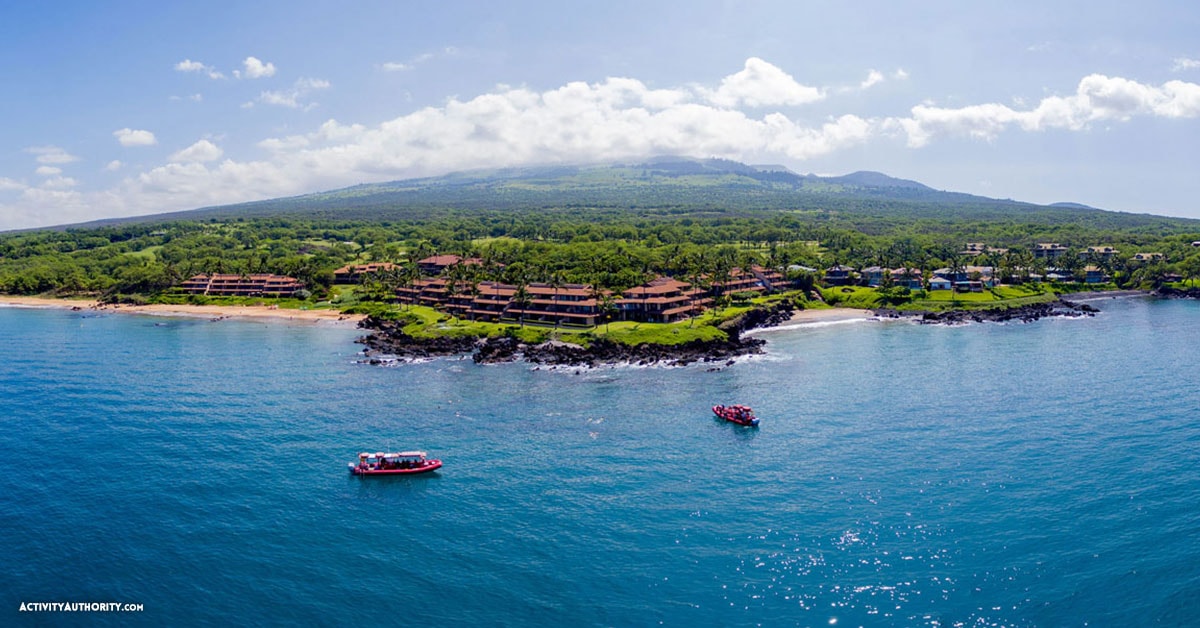 Kihei Whale Watch
Departing directly from South Kihei Boat Ramp, Redline Rafting also offers a seasonal Kihei Whale Watching Tour aboard their high speed raft, available annually from January 15th to April 1st. Sitting almost at sea level, the raft gives you prime viewing to see these magical animals up close, while an onboard marine naturalist provides information about their annual migration, behaviors, mating rituals and more. With small group sizes not to exceed 24, this is a much more intimate option than the majority of larger boat tours, and whale sightings are guaranteed.
Maalaea Harbor Whale Watch
Available annually from December to mid April, a Maalaea Harbor Whale Watching Tour offers visitors and locals alike the chance to witness some of Hawaii's most impressive part-time residents up close and personal. A budget-friendly tour option aboard a double-decker catamaran, Maui's annual whale watching tours by boat offer visitors the opportunity to hear and see humpback whales as they frolic, swim and play in the surrounding waters. Certified guides are there to offer insight into their various surface behaviors, and guests are guaranteed to see whales on every tour (or the next tour is free).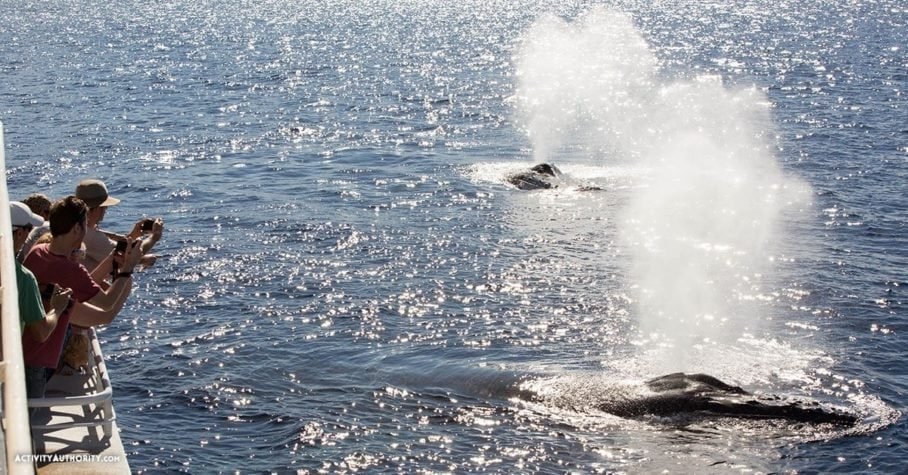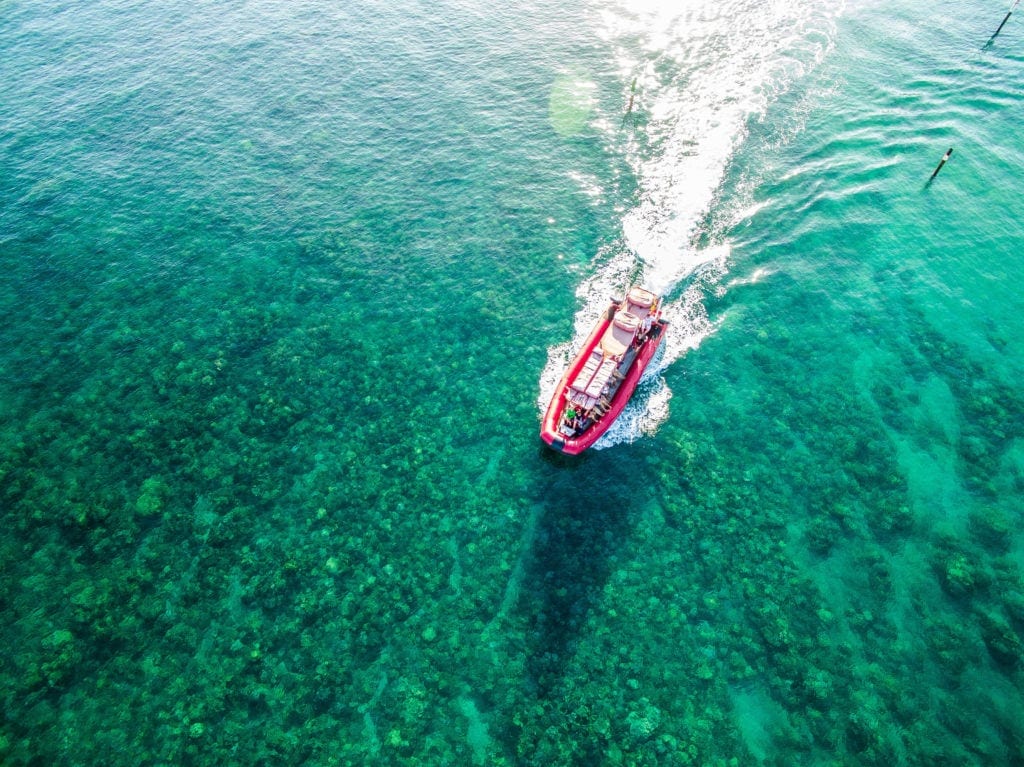 Maui Rafting Tours
Looking for something a little more on the thrilling side? Redline Rafting offers small group Maui rafting tours aboard their high speed custom raft, designed to host a maximum of 24 guests. Departing conveniently from South Kihei Boat Ramp, this tour includes coffee, morning snacks, snorkeling at approximately three of the island's most highly recommended spots, and a full lunch. Guides are all very welcoming and helpful, and because the raft travels at high speeds, this tour is not recommended for those who are pregnant, or those with back and neck injuries. Snorkeling spots include Molokini Crater – including its lesser-visited back side – as well as the Forbidden Coast and Turtle Town, depending on conditions.
Kayaking Tours
Departing daily from the south Maui town of Makena, an area known for its rich marine life, underwater formations, vibrant reefs and abundant beauty, a Maui kayaking tour is a fascinating and rewarding way to spend a morning on Maui. During your three hour tour, you will learn more about not only the proper techniques of kayaking and snorkeling, but about the local marine life, including the easy-to-love Hawaiian Green Sea Turtles, as well as smaller endemic species like the humuhumunukunukuapua'a, bandit angelfish and plenty more.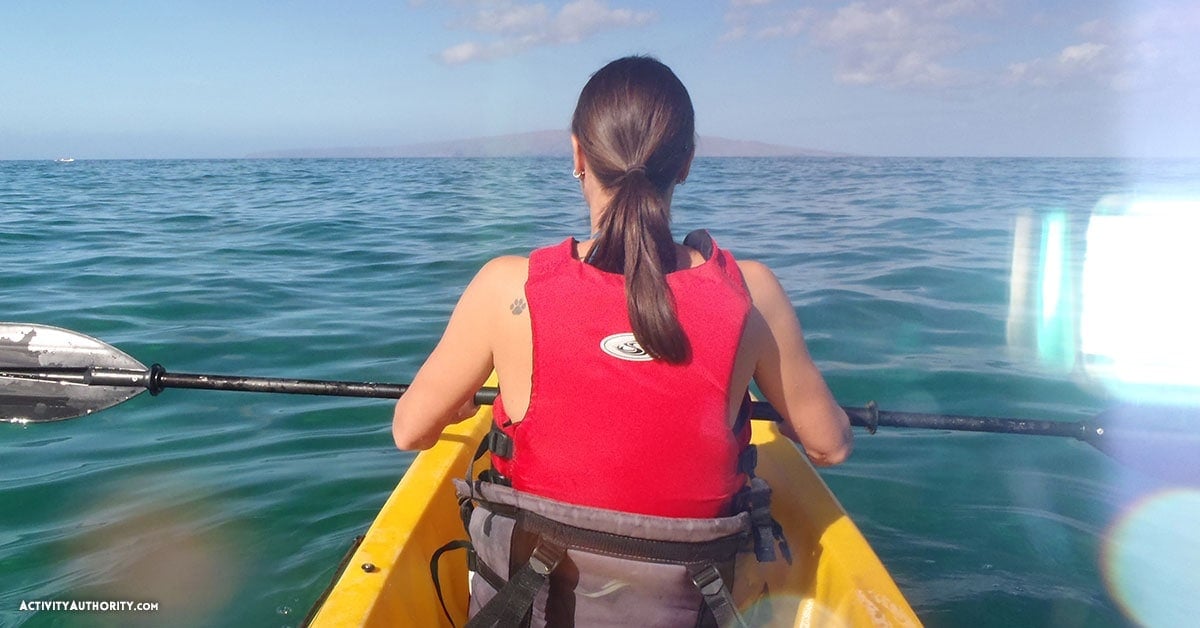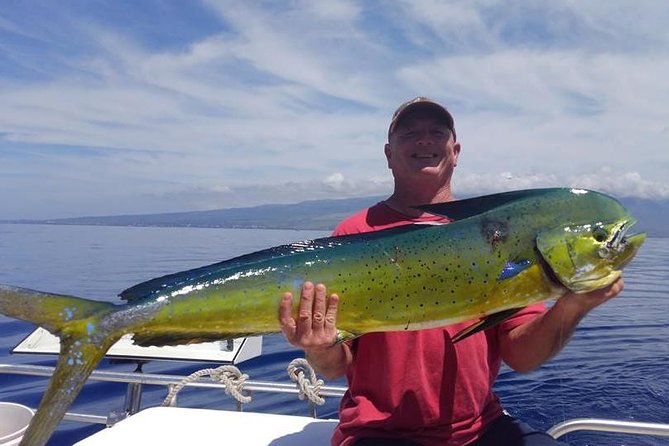 Maui Sport Fishing
Maui is an excellent Sport Fishing destination. There are close to two dozen companies offering fishing charters on Maui. Most of these focus on sport fishing.  The best Maui sport fishing charters go out every day, keep their gear in good condition and catch fish on a fairly regular basis. No boat catches every day. Fishing is fishing, after all. Most sport charters leave from Lahaina harbor. A few will leave from Maalaea harbor or Mala boat ramp in Lahaina. Be sure to book early, space is limited and poor weather can cancel or delay trips. 
Start Your Search Today
Warm tropical breezes and golden sand awaits. Book your reservation using our convenient and secure online system. Don't delay, the best dates and rates are going fast!