Other Maui Activities
Maui can keep even the most adventurous traveller busy without ever getting wet. Multiple PGA championship golf courses combined with a host of different Maui-only activities makes every vacation something to remember.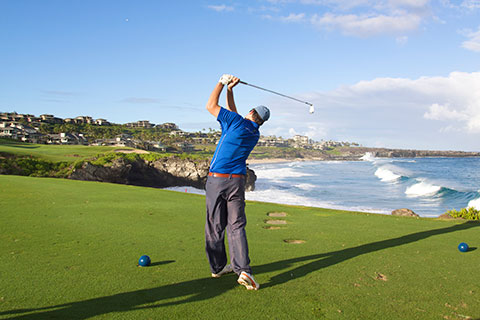 Golf Getaways
Golfing can be found all over the Island of Maui. The South Shore in particular has some top caliber courses. Explore more of what the island has to offer.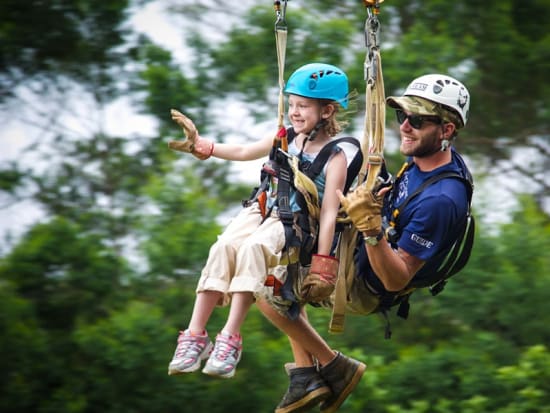 Exciting Avtivities
From ziplines to downhill biking, there's plenty of fun to be had on Maui that doesn't involve getting your feet wet. Discover a new adventure waiting for you on Maui.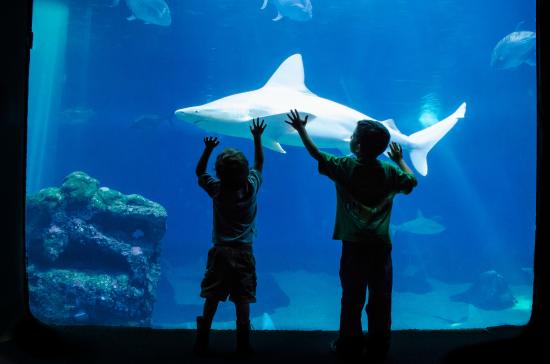 family fun
Maui is a fantastic place to have family fun. Boasting one of the finest Aquariums in the country, Maui Ocean Center is a must see destination for visitors of all ages.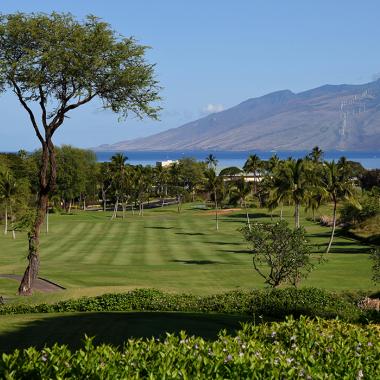 Golfing on Maui
Home to a number of award-winning courses, Maui is known the world over for the PGA tournament of Champions hosted annually in Kapalua. With well over a dozen public and private courses, you are sure to find a championship course that will challenge your golfing skills, or just enjoy a casual round of golf with friends.  Most resorts offer full service pro shops, lessons, rentals and have ample inventory to help you get what you need to get on the course. Be sure to make your reservations well in advance, the best courses sometimes get booked up. So be sure to get you tee time locked in as soon as possible. Wherever you end up playing it will be sure to have spectacular views and ocean vistas. 
Haleakala Bike Tours
Seemingly worlds away from the hot and humid shores of Kihei and Wailea, a trip to the slopes of Haleakala Volcano is well worth the little effort it takes to get there. Visitors seeking a way to up their vacation activity level will be delighted to discover a Haleakala Bike Tour, which includes a 26-mile downhill bike ride along the slopes of Haleakala, soaring past jaw-dropping beauty at every turn. Tours include a guided, narrated van ride up to 6,500 feet, where the self-guided bike ride begins, as well as the opportunity to stop at your leisure to experience the beauty – not to mention coffee and breakfast options – of Upcountry Maui.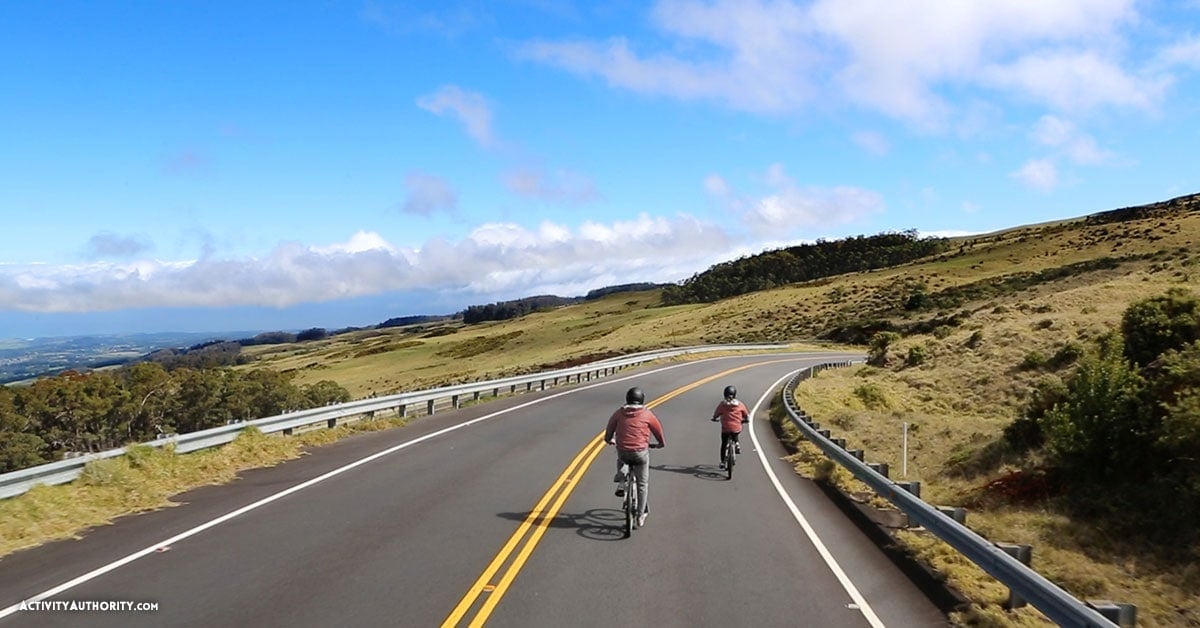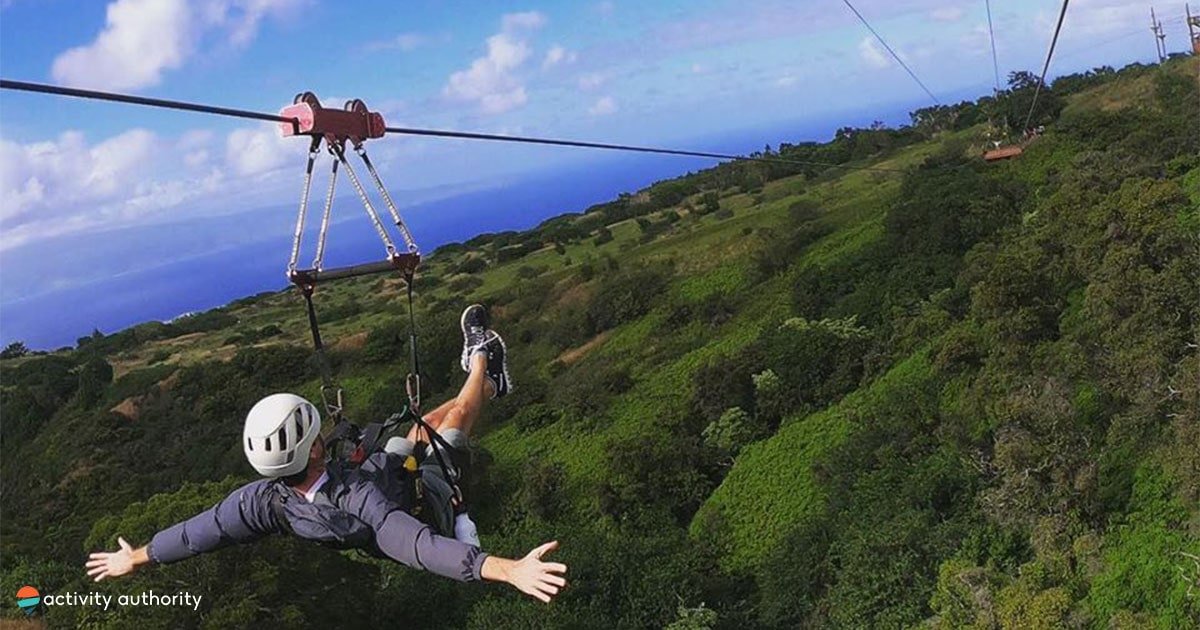 Maui Zipline Tours
Are you up for a Maui experience you'll never forget? How about a soraing viewpoint, flying over canyons, gulches, and ravines? If excitement is what you crave, then Maui zipline tours are not to be missed. With tours for every experience and comfort level, these professionally guided tours are fun for the entire family. Open to children 5 and over and adults alike, ziplines have quickly become one of the biggest attractions on Maui. 
Maui Parasailing Adventure
A great option for budget travelers, parasailing is one of the most unique and economical ways to catch great views of Maui from above. Guests can opt for triple, tandem, or even solo flights. Operating out of Ka'anapali Beach, you'll spend an hour taking in stunning views of Maui's west side, neighboring islands, and the West Maui Mountains before ending the flight with a refreshing dip in the Pacific Ocean. Parasailing is a seasonal activity and only runs from mid-May to mid-December.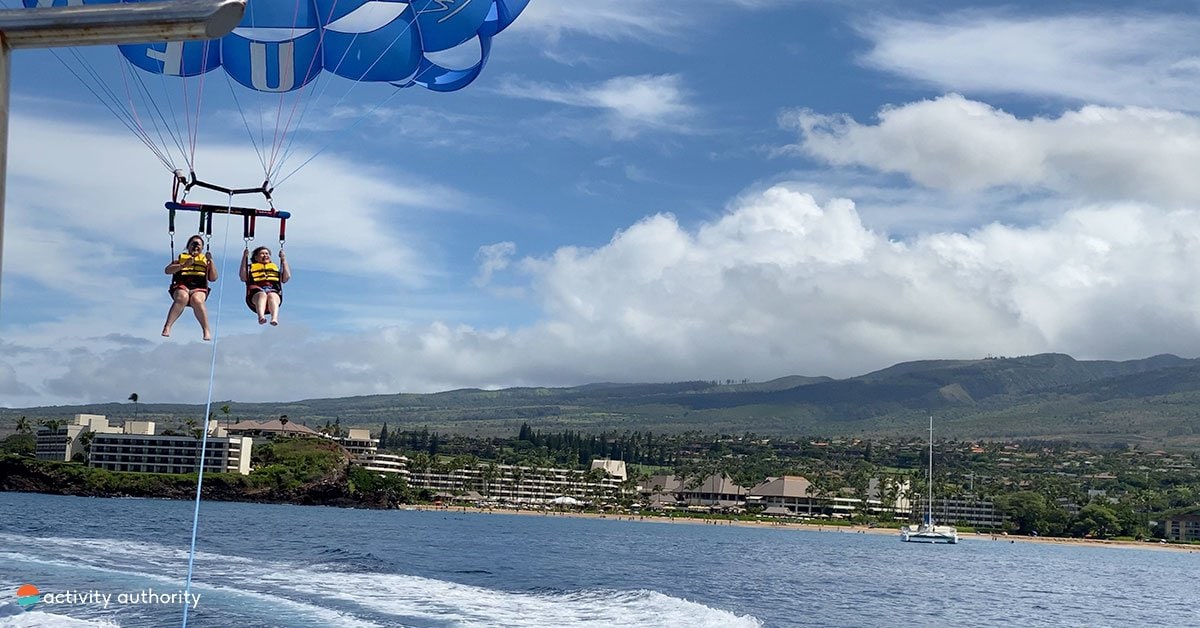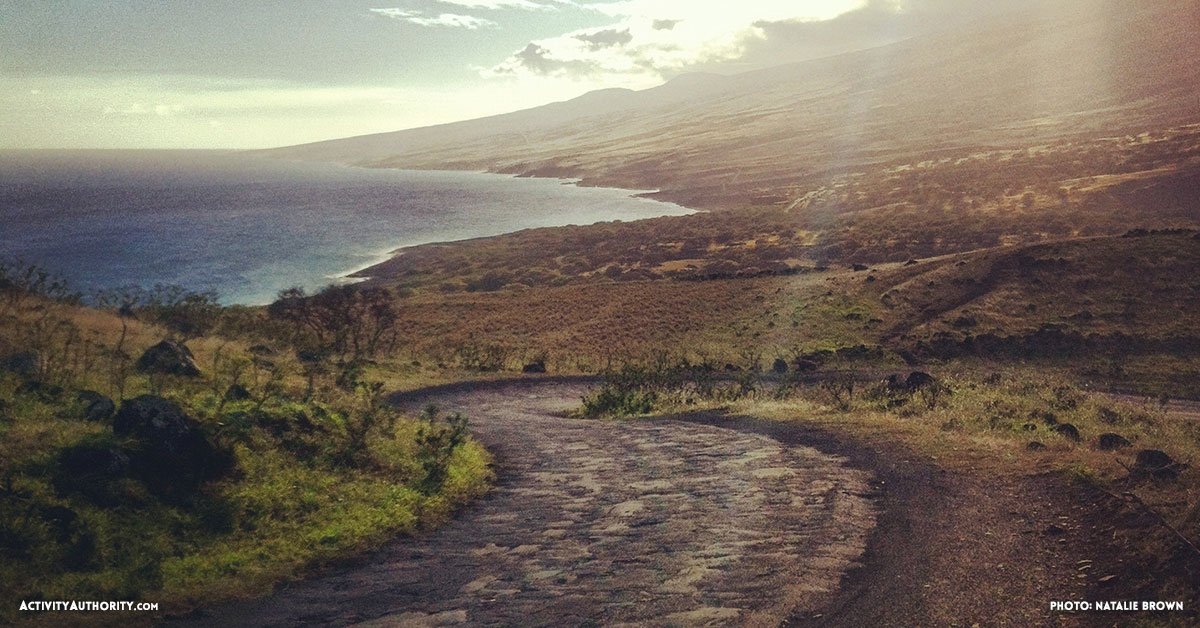 Road to Hana Tours
Join us on an expertly guided tour along the Road to Hana, stopping for highlights that will make your jaw drop!   Your driver knows every nook and cranny along the way and will share what areas are best to visit for the current conditions.  Once you've driven the Road to Hana with a professional tour, you'll never do it any other way!
Maui Ocean Center
Recognized as one of the 'Top 25 Aquariums in the U.S.,' the Maui Ocean Center is a great daytime activity for all ages (and all weather conditions). Whether you want to experience what it's like to scuba dive in a 750,000 gallon tank alongside local reef and tiger sharks, or simply want to enjoy fascinating exhibits featuring jellyfish, rays, Hawaiian Green Sea Turtles or coral reef systems, you're sure to learn plenty of interesting information about life under the surface in and around the Hawaiian Islands. Located conveniently in Ma'alaea, keep an eye on their online event schedule to catch guest speakers, new exhibit announcements and other local happenings. Fun for all ages, even the little kids will be fascinated by the enormous walls of blue water and slowly swimming fish, sharks, and rays.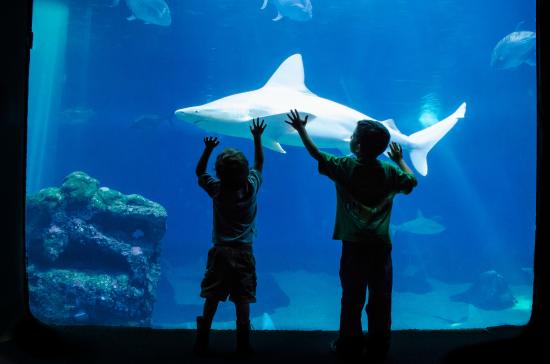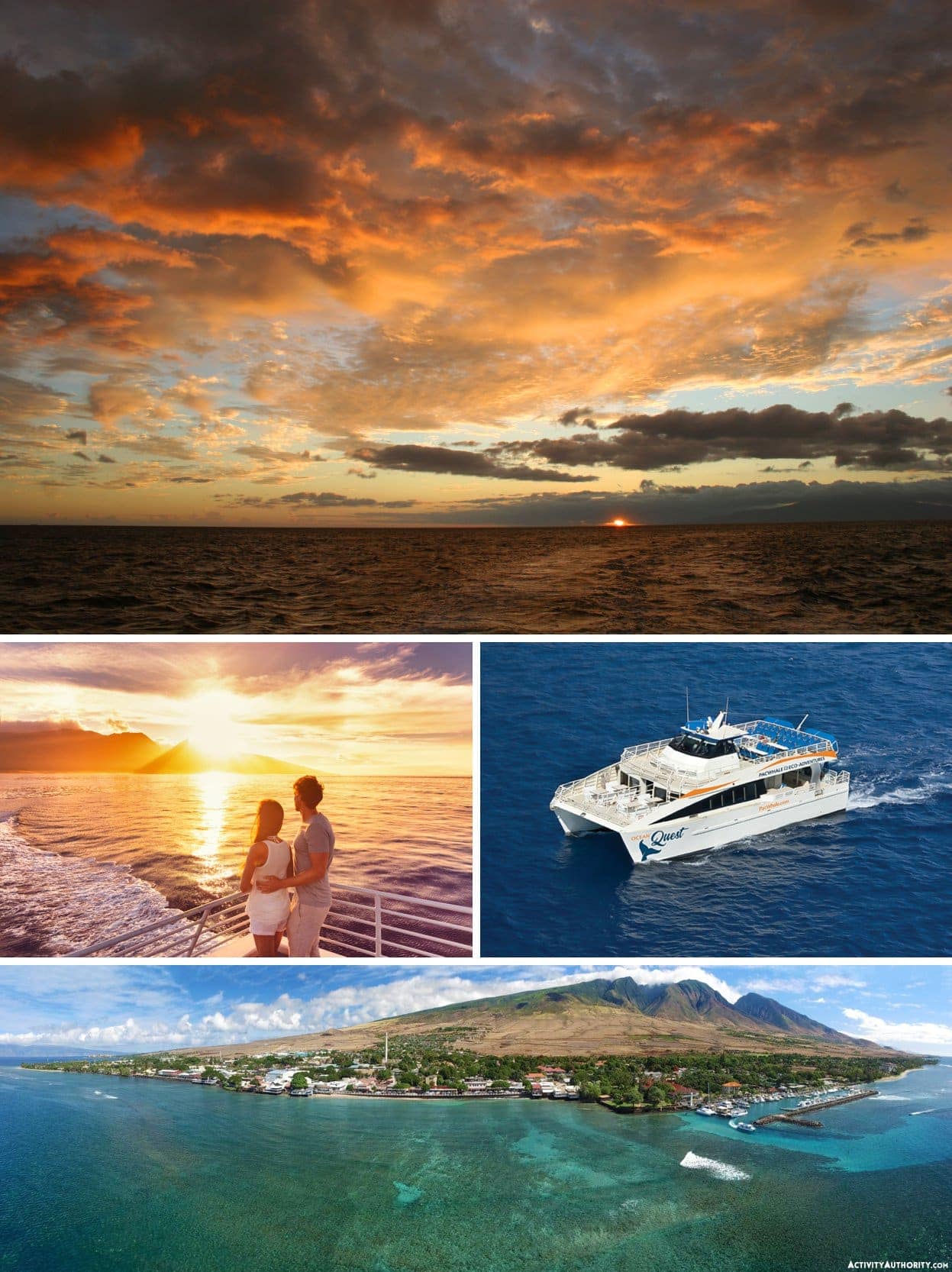 Maui Sunset cruise
Most people who've experienced a Maui dinner cruise or Maui sunset cruise will share that there's nothing quite like it.  Warm island breezes, delicious drinks and food, great live music, and sunset on the water.  These characteristics make for an unforgettable experience and are the reason people keep returning for Maui sunset charters probably more than any other activity on the island.
Maui Reef Dancer Glass Bottom Boat
Enjoy the air-conditioned comfort of the semi-submerged cabin of the Reef Dancer as you watch fish, coral, and other impressive ocean life. We also have divers that follow the boat and bring some of the harder to find gems up to your large viewing window, including star fish and octopus.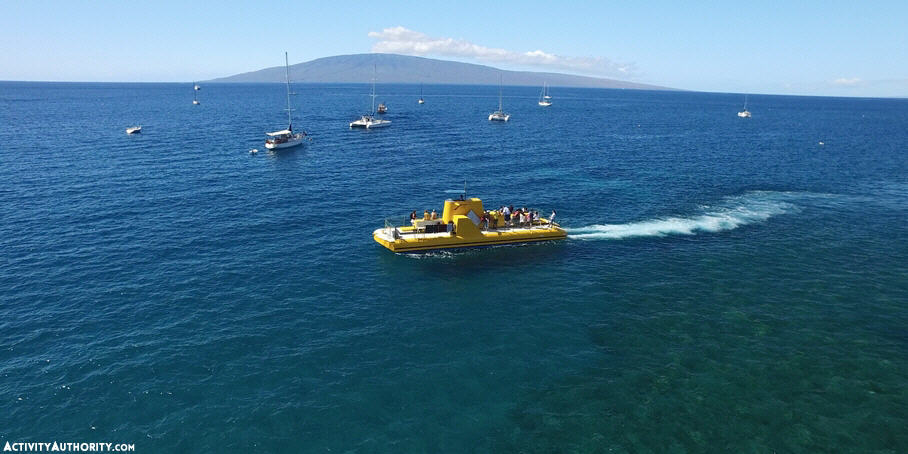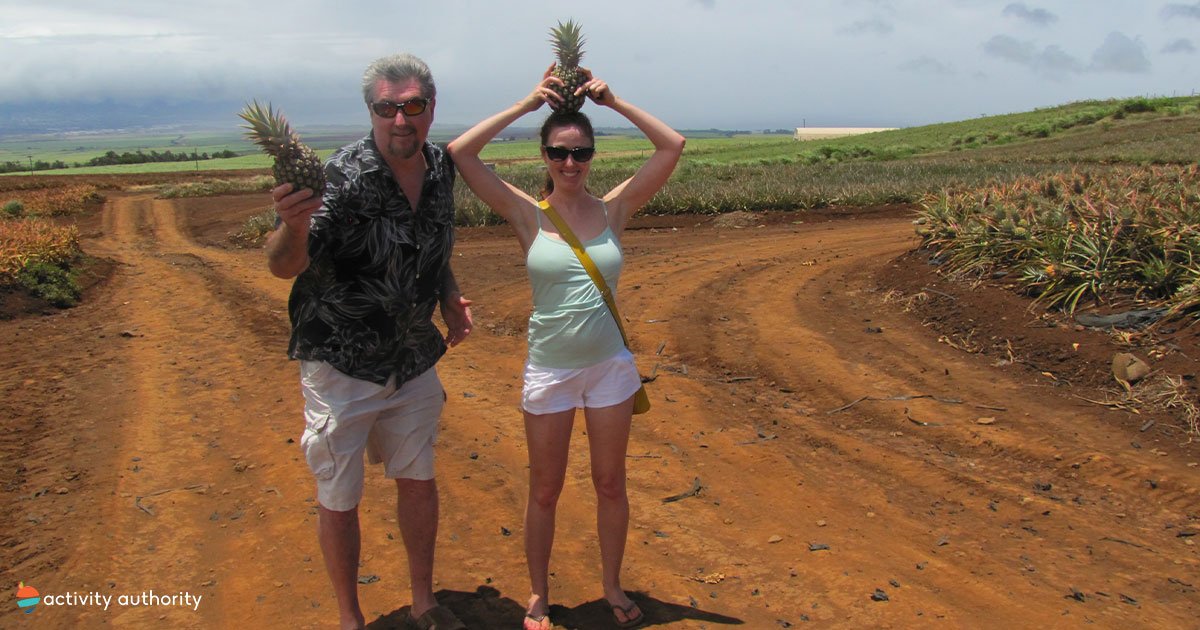 Maui Pineapple Farm Tour
Head up the gentle slopes of Maui's Haleakala to the small rural town of Hāliʻimaile and find the historic Maui pineapple plantation. Here is where your experience begins.  What was once thousands of acres of pineapples is now a small farm dedicated to keeping this special Maui crop alive.  Ill bet you already knew that pineapples grow on a plant in the ground, or did you?  Enjoy amazing views, knowledgeable guides, and the freshest pineapple you can get on Maui!
Start Your Search Today
Maui has something truly magical for every member of the family. Use our convenient and secure online booking system to reserve your dates today and lock in the best rates available.