MAUI ACTIVITIES
Discover everything that Maui has to offer. Find the best of the beach, the ocean and the land. Maui has an activity for for every member of the family.
Call Bob & Sunny Today!
Call: (808) 879-0038
Visit: 1993 S Kihei Rd, #208
Kihei, HI 96753
Authentic Hawaiian Luau
Experience an authentic Hawaiian Luau filled with Polynesian entertainment, music and dancing. Enjoy tastes and flavors unique to Hawaii with the fully catered Luau dinner.
beach & ocean activities
Sand and surf is everywhere on Maui. Explore the ocean with a snorkel trip, or ride the waves with a surf lesson. Or maybe just relax on the beach and enjoy the sun.
golfing & family Activities
Maui is known for it's amazing year-round warm weather and some of the best golf courses in the Pacific Ocean. Come explore the best courses on the island!
The Hawaiian Luau experience on Maui
Luaus on Maui are a fun, family-friendly experience perfect for all ages. While different luaus vary by dining style, dance varieties, musical entertainment, cost, and historical and cultural information, Maui's plentiful options will guarantee you find the perfect one to fit your desires.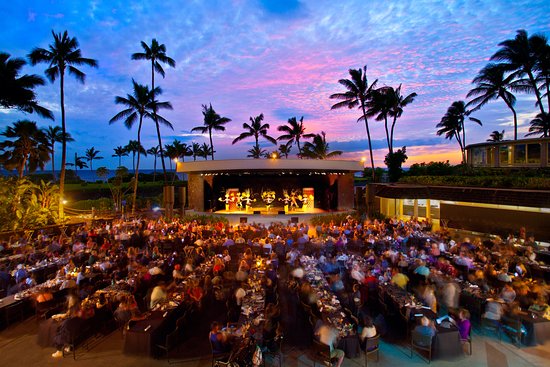 The best of traditional Hawaiian food
Each luau often includes the unearthing of the Emu, a whole pig buried underground with hot coals and banana leaves and slow roasted to perfection. Take the opportunity to try other staples of Hawaii's traditional cuisine, including poi, lomi lomi salmon, lau lau and more, all while sipping on a delicious mai tai cocktail or fresh fruit juice.
Rhythmic & beautiful Hula dancing
Performances often include a narrative guideline, whether historical, mythical or otherwise, as well as traditional hula dancing, live music entertainment, and even fire dancing or knife twirling. Almost all luaus include an open bar, spectacular sunset views and strategic placement in the heart of Maui's major tourist destinations. Check around for the best prices, and enjoy an evening well spent in tropical paradise!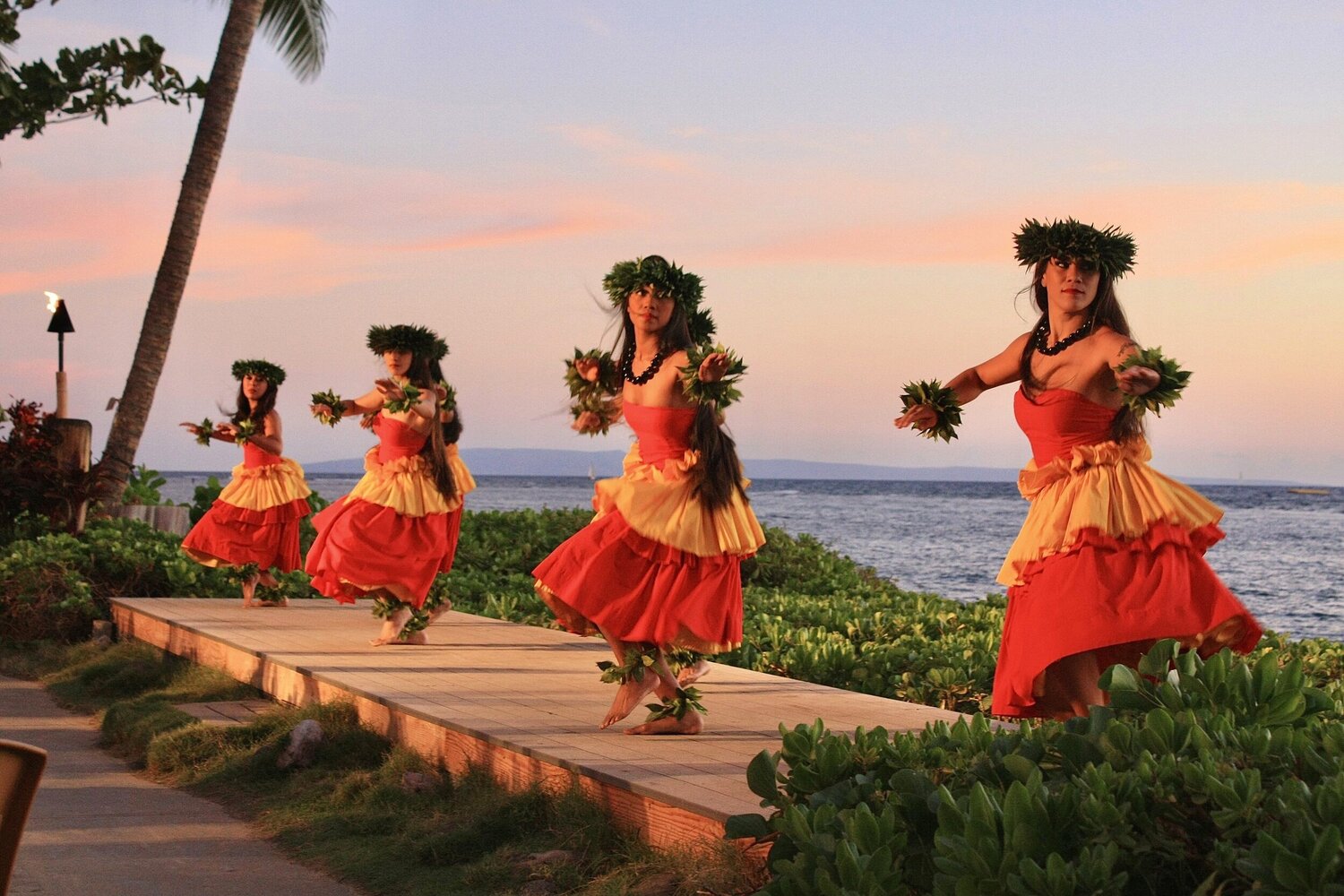 Beach & Ocean Activities
Maui offers a nearly unlimited variety of ocean activities. Our warm tropical waters are rich with diverse sea life, and our extensive shoreline means a never-ending aquatic experience is waiting for you. Whether you find your excitement riding the waves, flying above the water, or queitly swimming under the surface, Maui has something to offer everyone.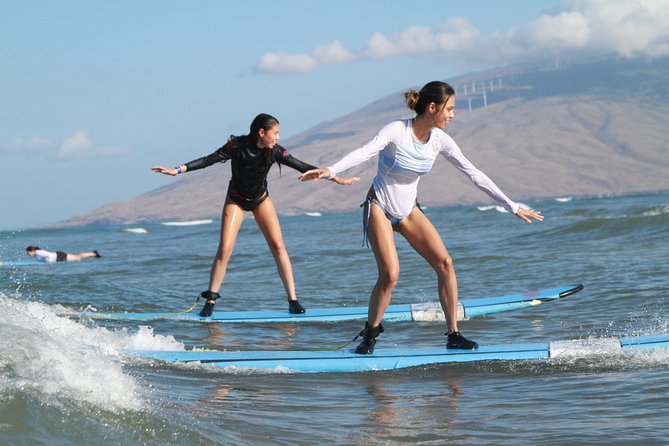 Surf Lesson
Learn to ride the waves! Grab your board and head to the surf! Gentle waves means Maui is the perfect place to learn the sport of kings!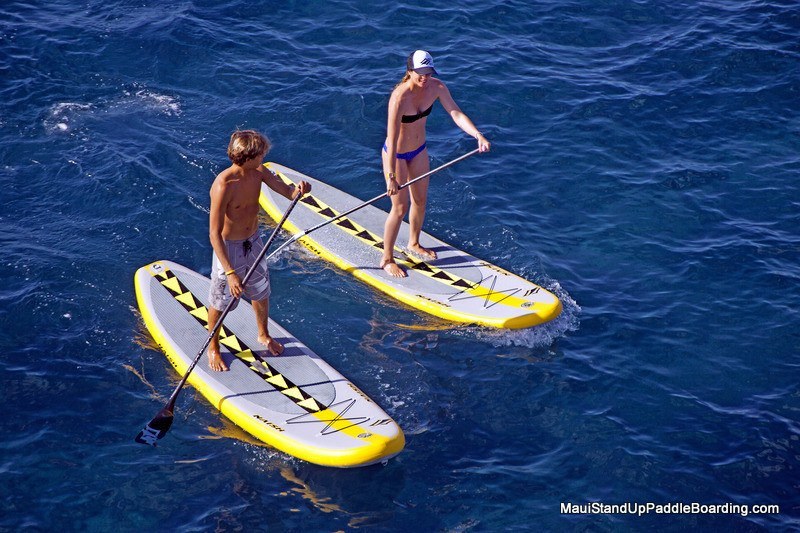 Stand Up Paddle Boarding
Rent your own paddle board for the day or longer and discover the ocean like never before. Ride the waves or just cruise along the beach, paddleboarding is an outstanding exercise!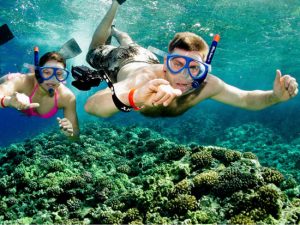 Snorkel Trip
Expericnce what's just under the surface! Snorkel boats leave daily for popular destinations including turtel town and Molokini crater.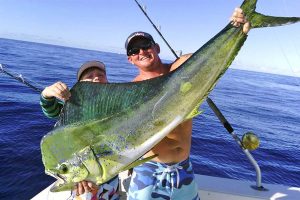 Sport Fishing
Maui offers the sport fishing enthusiast some of the best opportunities to catch trophy fish. Mahi Mahi, ono, swordfish and tuna are all fished daily fro the sport fleet docked in Lahaina.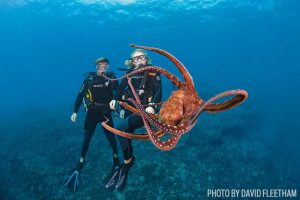 Diving
The warm tropical waters off Maui offer excellent diving spots to view  and interact with the underwater world.  Rent some gear and slip below the surface.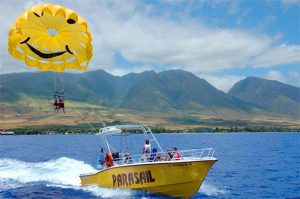 Parasailing
Parasailing is available seasonably in Maui and is one of the most exciting and memorable activities the island has to offer. Go alone or take a tandem flight with a friend. It's an experience you'll never forget!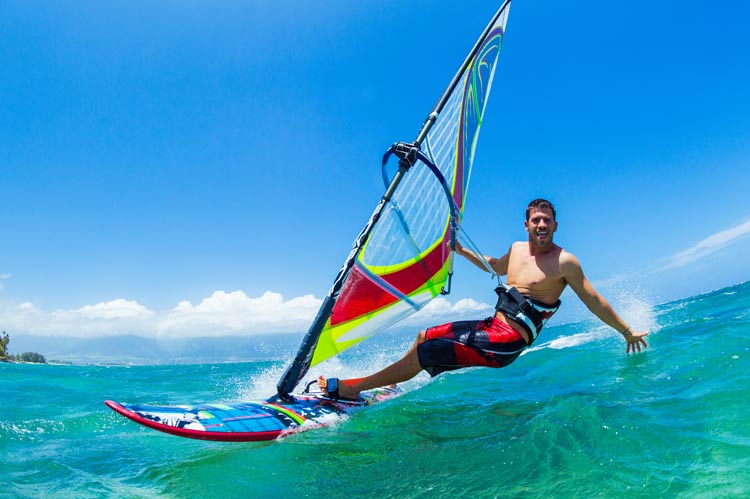 Windsurfing Lessons
Maui is world-renowned for being one of the best windsurfing locations in the Pacific Ocean. With year-round consistent wind, the North Shore of Maui is not to be missed!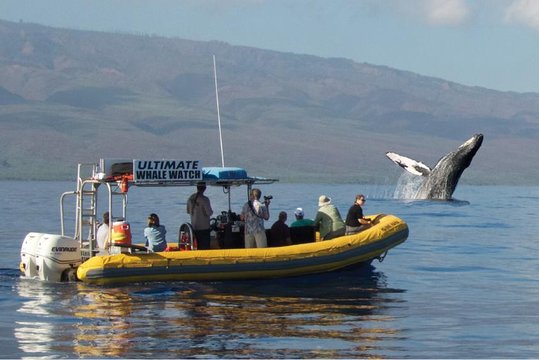 Whale Watching (seasonal)
November-May every year is whale watching season on Maui. One of the best places on earth to observe humpback whales in the wild are the waters around Maui. Enjoy and experience of a lifetime.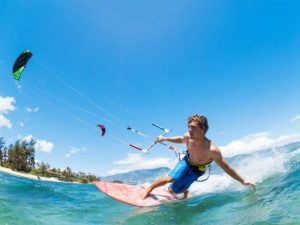 Kiteboarding Lessons
Kanaha Beach is the birthplace of kiteboarding. Take a lesson and learn how to fly above the waves from a kite! 
"Our Maui trip was amazing! The condo was beautiful and the kids loved spending the day in the pool. Our favorite activity was the Hawaiian Luau. The food was like nothing else we've ever tasted and the music and dancing was mesmerizing."
"Wailea Vacation Rentals made sure we had just what we needed. The beach activities on Maui are so much fun! Everybody got to do something different all week long. We can't wait to come back next winter and do it all over again. What an amazing experience!
The best golfing links in Hawaii
The Emerald course in Wailea is breathtaking. Book a round of golf on one of the award-winning south maui legends today!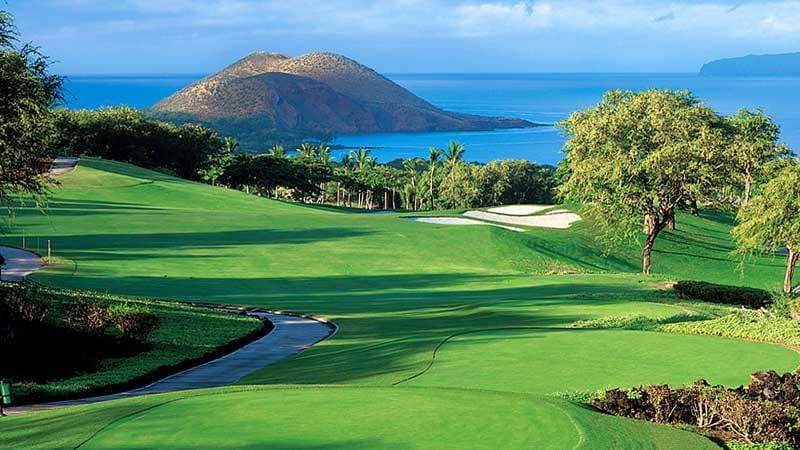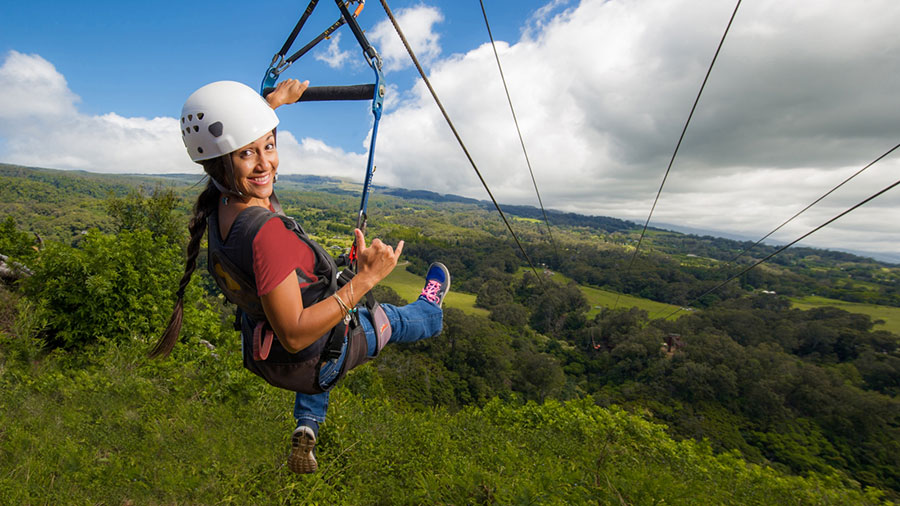 Zipline Upcountry Maui
Upcountry Maui has some of the best zip-lines in the state of Hawaii. With daily tours, no experience is necessary and all the equipment is provided by the zip line host. Come see why flying on a zip-line is the new craze!
Ride down Haleakala Volcano!
You read that right. Ride down a real volcano! Jump on a mountain bike and coast to the bottom of Haleakala enjoying the scenic views and beautiful Upcountry Maui. The bus takes you to the top and the rest is up to you! Don't miss out on this unforgettable experience.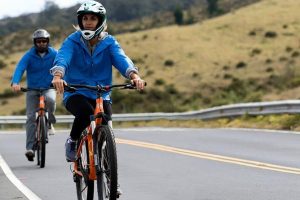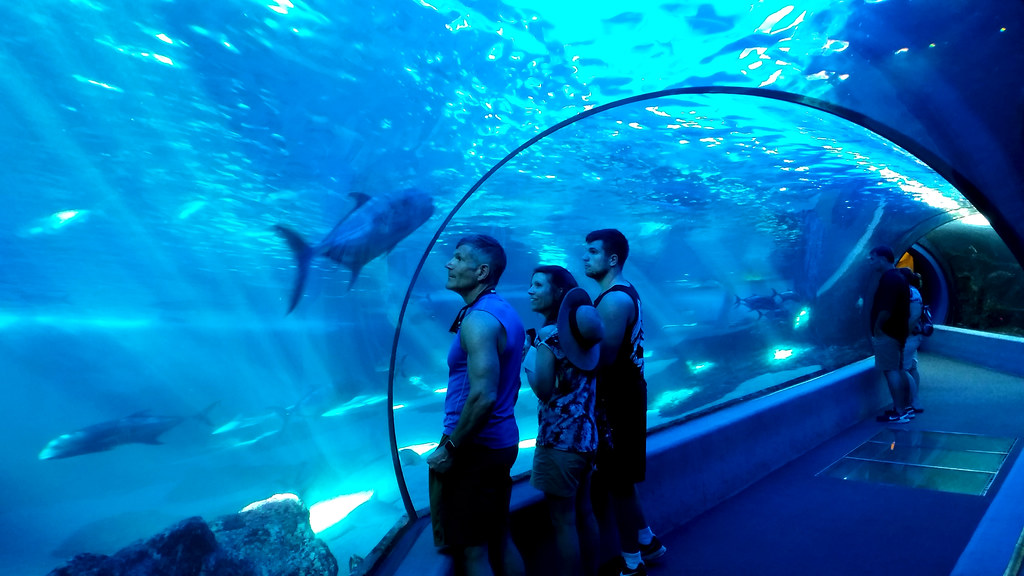 Maui Ocean Center
Recognized as one of the 'Top 25 Aquariums in the U.S.,' the Maui Ocean Center is a great daytime activity for all ages (and all weather conditions). Whether you want to experience what it's like to scuba dive in a 750,000 gallon tank alongside local reef and tiger sharks, or simply want to enjoy fascinating exhibits featuring jellyfish, rays, Hawaiian Green Sea Turtles or coral reef systems, you're sure to learn plenty of interesting information about life under the surface in and around the Hawaiian Islands. Located conveniently in Ma'alaea, keep an eye on their online event schedule to catch guest speakers, new exhibit announcements and other local happenings.
Road to Hana Tours
Touted as one of the world's best road trips, the perk of a Road to Hana experience on Maui is that it can – and often is – experienced in a single day.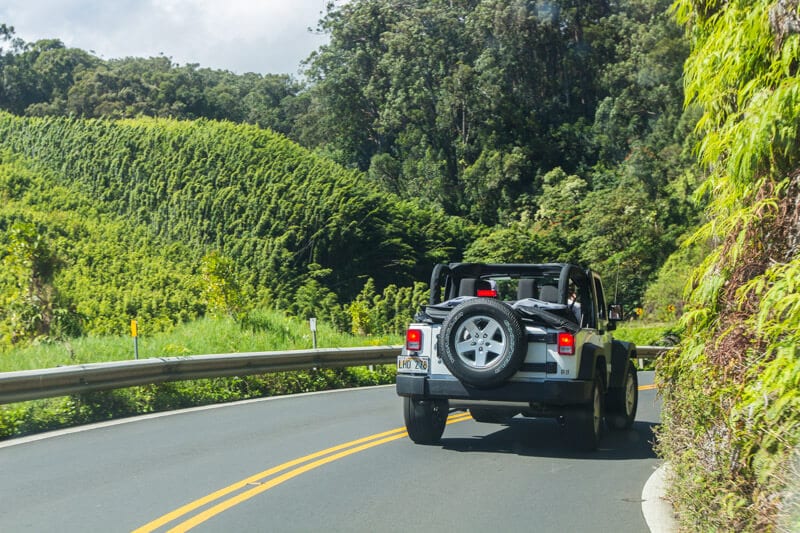 A Rental Agent You Can Trust
We are south Maui's premiere rental agency. Local, established, and trusted, we are able to turn your vacation dreams into a reality. Book with us today and feel the spirit of Aloha!
No Hidden Fees
Everything is upfront, we don't believe in hidden fees and surprise bills. Our invoices are itemized and everything is clear and concise. Have a question? Feel free to ask any time.
your agent on maui
Our offices are located in South Maui. We are available on Maui to take care of your needs during your stay. 
Browse For Free
Browse our property listings completely free of charge. Reserve your property and book your vacation with confidence, knowing your condo will be waiting for your arrival.
FinD your vacation rental today
Your well-deserved maui vacation starts now. The best units and dates are selling out quickly.  Reserve today using our totally free and 100% secure online booking system to ensure you get the most competitive rates at the best locations.