Maui Luau Activities
Maui offers some of the best Luaus in the islands. Come feast and experience the age old traditions, sounds, and flavors of the Luau.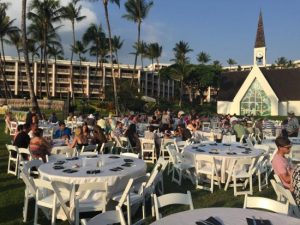 Grand Wailea Luau
Traditional Hawaiian Luau at one of the most beautiful and luxurious resorts in Wailea.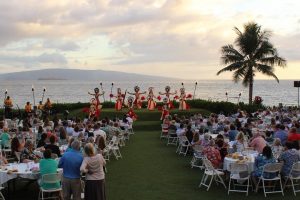 Wailea Marriott Luau
Oceanside Luau with cultural highlights and a full Hawaiian feast. 
Andaz Maui Luau
Exciting dancing and costumed performers make the Feast at Mokapu a luau worth doing a second time.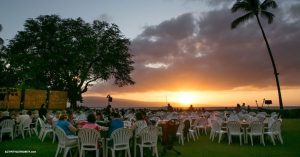 Sheraton Maui Luau
Sunset Luau beachfront on iconic Kaanapali beach, the Sheraton Luau is not to be missed.
Grand Wailea Luau – Honua'ula
Located at one of Maui's most luxurious beachfront resorts, the Grand Wailea's Honuaula Luau is a memorable evening activity for the whole family. With pre-show activities like Hawaiian lawn games, temporary tattoos, hula lessons, a lei greeting and photos with the cast members, guests will have the opportunity to learn more about the voyages of La'amaikahiki and Mo'ikeha, who traveled from Polynesia to the sacred island of Maui. Events like the torch lighting, imu ceremony and a fresh, island-inspired feast and open bar help set the mood, and dancers and fire performances will keep you intrigued throughout the show.

Wailea Marriott Luau – Te Au Moana
Translating to 'the ocean tide,' guests who opt for the Marriott's Te Au Moana Luau will be treated to a fresh flower lei or fish hook necklace greeting, traditional Hawaiian underground oven cooking, and several pre-show activities designed to keep every member of your group entertained. Sit back and enjoy cultural highlights like dancing and musical performances, as well as ancestral storytelling, skill demonstrations and direct sunset views over the Pacific from a scenic beachfront location. Buffet menu items like lomi lomi salad, kalua pig and shoyu chicken are served, and thrilling fire performances can be expected.
Andaz Maui Luau – Feast at Mokapu
With classic and premium seating options, the relatively new Feast at Mokapu Luau is also one of the most elegant. Featuring food and beverage table service, a direct view of Mokapu Beach and a family-style, 3 course meal thoughtfully prepared by recognized Executive Chef Isaac Bancaco, this twice-weekly luau experience is both romantic and intimate, a perfect choice for those traveling to Maui on their honeymoon or for a relaxing getaway. Quality cocktails, wines and local beers from Maui Brewing Co. are on offer, and the fire-knife dancing finale is sure to wow even the most harsh luau skeptic.

Sheraton Maui Luau – Maui Nui
Located in west Maui on one of the country's most beautiful beaches, the Sheraton's Maui Nui Luau sits directly off the sand at Ka'anapali Beach, backing the stunning Black Rock cliff diving spot just offshore. This family-friendly luau focuses on the story of Maui, the legendary Hawaiian demigod, and includes a special torch lighting and cliff diving ceremony in celebration of Maui Nui. Polynesian crafts, a Pareo fashion show, traditional Hawaiian cooking methods and fresh flower leis are included, and the music and dances of New Zealand, Rarotonga, Tahiti, Fiji, Samoa and of course, Hawaii, are celebrated throughout the evening.

Start Your Search Today
Enter your dates and reserve a Maui vacation today. Our online booking system is fast, convenient, and secure.